Foundations are something that places a significant role in any residential property. It is one's responsibility to make sure that everything is running smoothly. Also, it is important to have the necessary maintenance and reconstruction measures in place. To ensure that you have the best people at the job on standby, you need to get in touch with your best remodeling firm. It is where we come in. At Purple Construction we are more than perfect for providing your property with the foundations that it needs. To.ensure that you don't have significant issues with foundations during renovation or reconstruction, our team of contracts will be able to provide you with the best.
We Have One Mission Only
If you are approaching us for the first time, you will need to know what our mission is. We aim in providing 100% satisfactory services to all our clients. We will only leave the property once you assure us that you are happy with the services rendered. We make sure to fully understand our clients so that we can provide them with unique services.
Budget-Friendly
We know how home repair and renovation services can be quite expensive and time waiting. It is what we have designed our products and services to be more efficient. We offer personalized services that are affordable and quick. We do not compromise on quality when catering to our client's needs.

---
Why Work With Us
---
We strive to offer excellence in everything we do. That's why we consistently exceed the expectations of our customers on a regular basis. Loyalty and dedication to the job are what helps us to stand head and shoulders above our competitors – while some construction and solar companies will use subcontractors, this only results in sub-standard work, particularly when the workers aren't familiar with the procedures or equipment they are handling.
---

Excellent customer
service.
Our well-trained, highly skilled, technical experts always meet high ethical standards

Timelines and budgets.
We're always on time and within budget.

High-end quality work standars.
We only use the finest materials and make sure each project receives a Level 5 finish score.

---
TESTIMONIALS
What our clients say about us
---
I needed to add a room with a bathroom to my home for my mother who was going to move in and I wanted to make sure she had her own space and my cousin had heard of Purple Construction and she recommended them to me. I called because I needed the room to be done in a very short time and they were able to do it by then and they were affordable with great work being done which was pretty awesome we just told them what we wanted and they delivered that is what I call an awesome service

I fell in love with Purple Construction when I was remodeling my home, I found Rey, He is a designer and he helped me customize beautiful colors for my home. He understood the finish I wanted and made it even more beautiful than I could of imagined. He was sincere and wonderful to work with. I look forward to working with Rey and his company again."

After my parants had received two Estimates for their Bathroom Remodel they decided to go with Purple Construction. Rey there Project Manager, he was very professional and attentive. Showing us a wide range of photos of completed projects he had accomplished which helped us get lots of ideas. The outcome of the new bathroom was absolutely amazing. In the process of the work the area was always clean and safe. They lay down covers on the the floor and plastic on the walls next to the work area. I Highly Recommend Purple Construction as a Reliable and Affordable Company. I found them on home advisor and I hope to start another project next year with them... hopefully this time it will be in my own home...

Job was completed on time and in clean fashion. Matthew ensured we always knew what's ahead to come with every phase of our project. Job was clean, price was right, service was always a phone call away. Truly an experience I'd recommend. I will be using Matt and Top home Remodeling again in the future. Much thanks guys.

---
OUR PARTNERS
Companies we worked for
---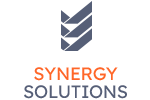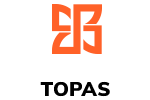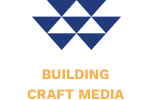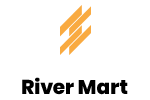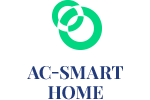 ---